First of all, let me tell you about my age, I think that's the one thing that you crazy gals wanna know ;-) just kidding ..Okay, I'm 25 years old.

I guess the next thing you wanna know is whether I'm married or bachelor or have girl friend etc ...
I'm single guy ,but I'm not looking now...
why? No question pls...I'll tell you later...

then what else? I dont know what to jott down here !!!
I grew up in Ernakulam District in Kerala. I started my school at the age of 5 , then passed SSLC , joined the famous Maharaja's College for Pre-Degree.
After that I completed my engineering from Govt Enggineering College , Trichur. I passed out from there in year 1997 and soon after I joined in a software company in Trivandrum. After 2 years there I joined in my present company at Madras , and soon they send me to US of A ,and I'm here now ...hahahaha


See my picture below !! What do you think?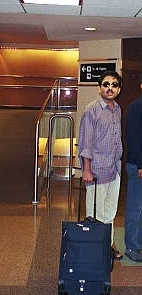 Hey , I already told you I'm a Software Engineer , a job of hardship and frustrations..Yep, Its true that you get more money doesn't mean that its an easy job!!..Sometime its sucks!! screws my brain !!! ..piss my nights !!!!
Finally the end product comes out ...So that's the pain in it being a software professional !!!...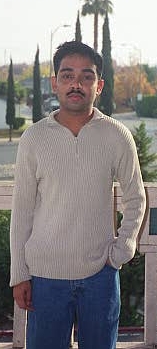 Favorites

Movies : Titanic, Abyss,Face Off, Pyar tho Hona Hi tha

Actors: Nicholas Cage, John Travolta, Jim Carey, Adam Sandler, Ajay Devgan , Akshay Kumar

Actress: Urmila Matonker, Manisha Koirala, Kajol, Sonali,
Cameron Diaz, Alicia Silverstone,Salma Hayek

Music : AR Rehman, Aerosmith, GNR, Savage Garden, Scorpion,
Yesudas.